Friday Inspiration is a selection of the latest innovative ideas we would like to share with our community every week.
On this week's review: DARPA is launching a new program for rethinking the Internet, France goes green with a startup cleaning up the polluted air while another tackles data's CO2 emissions and the specialist of Broadway Shows is French. Finally, we leave you with a little weekend challenge to recover from your Tech fatigue…
A new version of the Internet in preparation
The US government agency DARPA (Defence Advanced Research Projects Agency), also known as the inventor of the Internet, has launched the Dispersed Computing program (DCOMP) to create a new version of the Internet. Today, the main access to data are devices such as smartphones, tablets, connected vehicles. The objective of DCOMP is to go beyond that limitation and to connect, transmit and process information, even where access to a remote data or operation centers is not available.
In the meantime, the EU is thinking of creating their own version of DARPA, also called the Joint European Disruptive Initiative (JEDI). One thing we do know is that innovation and technology will keep on disrupting us in the years to come…
The answer to breathe clean air
French startup tackles the polluted air issue! Teqoya created an air cleaner device and is now selling 70% of his production to China. Struggling with a critical level of air pollution, people living in China are jumping into these devices diffusing negatively charged ions to dissolve polluting particles. Founder and CEO Pierre Guitton pitched onstage and won the startup contest organized at La French Touch Conference NYC in 2015: watch his pitch here.
Because the Internet is also contributing to global warming
Following a similar environment-friendly vision of Tech, the French startup Cleanfox targets what could be the sixth CO2 producer in the world if it was a country: the Internet. Internet data are stocked in data centers close to the Northern Pole as they constantly need to be cooled down. According to Cleanfox Founder & CEO Edouard Nattée, each year one single email generates 10g of CO2. With the increasing number of newsletters and ads filling up our inboxes, the digital sector is producing 2% of total CO2 emissions. Thus, Cleanfox offers a cleaning service of mailboxes to decrease the massive amount of  CO2 emissions coming over the horizon.
#Storytime: Patrick Niedo, the world's leading Broadway specialist
The story of Patrick Niedo is worthy of being in Oprah's Show, as he has achieved what a lot of us have been dreaming of: turning his passion into a successful career! The French talent is a notorious Broadway's specialist, praised by NYC elites and renowned expert of New-York's musicals. Niedo just released Hello Broadway! which draws a parallel between the musical's History of New York and the American History.

XXIth century's symptom: Tech fatigue
Having a hard time to cross over all the bullet points of your to-do lists? Quit scrolling and earn some time back! In his article, TechCrunch journalist Romain Dillet outlines how Tech fatigue pollutes his professional and personal life. He also deplores the amount of time wasted on social media every day. Facing this reality (or should I say this virtuality), he decided to spend his weekends "without checking a single feed".  Who's up for a challenge?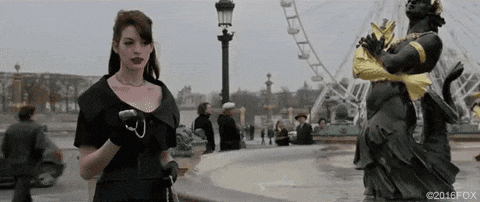 Have a great disconnected weekend! 😊
Follow us on