Friday Inspiration is a selection of the latest innovative ideas we would like to share with our community every week.
On this week's review: Starting-off with a detour to discover Pakistan's Tech Hub, we highlight the strong French-US relation: a French startup incubated in Brooklyn, a  worldwide known French Chef is coming back to NYC, and the 3rd edition of the French-American Creative Lab. Finally, we leave you with a comprehensive article on La French Tech in NYC!
Lahore, the Tech hub of Pakistan
On November 11th and 12th, the Mix festival gathered businesses, artists, entrepreneurs in Lahore (Pakistan) for two-days of collaboration across various sectors. The objective was to bridge the gap between tech and culture, food, theater, music and to shed light on Lahore as a global tech hub. Showcasing VR demonstrations, art exhibitions, talks with industry leaders inspired attendees (and us!) in adopting a more creative approach to innovation!

Source:

Zainab Tariq
Digitalizing urban space
The objective of Qucit is simple: using AI to improve urban mobility. The French startup incubated in the New York Urban-X accelerator tackles the contemporary issue of fast-growing urbanization by combining the digital model of cities (street, highway) to urban data collection (air pollution, urban infrastructure). CEO and founder Raphaël Cherrier hopes to provide well-balanced bike sharing distribution, reduce the waiting time for free parking spots or improve air quality in cities. Qucit adopted a sustainability approach to tech to make city life more comfortable.
Joël Robuchon returns to New York
After five years of absence in New York, Joël Robuchon is back in the Big Apple. The renowned French Chef opened a signature restaurant: Le Bar de Joel Robuchon. Warm colors, bar bistro-style settings, elegant wine glasses greet every customer in this state-of-the-art restaurant. Joel Robuchon's bar is the perfect combination of the Parisian refinement and the modernity associated to New York.
 The innovative startups of the French-American Creative Lab
The French-American Creative Lab is a program for French entrepreneurs with ambitions to expand in the US. Originally based in NYC, the third edition was organized in Los Angeles: training sessions led by notorious professional, workshops, inspiring talks from cultural and creative industries sector, networking events were among the numerous activities of this ten-day unique experience. Check out the list of the 8 selected startups that will enter the US market in the coming years.
Fostering transatlantic collaboration
Learn more about the dynamic French ecosystem expanding in the New York Tech Hub! Mapping out 150 Tech startups, the article provides a comprehensive introduction to this growing community.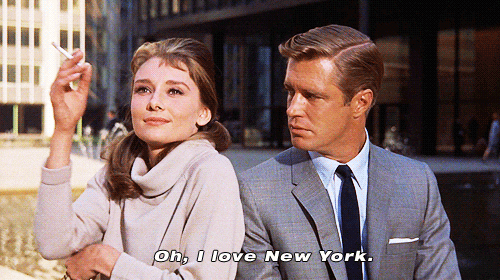 Have an innovative weekend! 😊
Follow us on            
Cover picture: Yellow Cabs In New York by Steve K